I AM FORUM MOD
AND YOU CAN TOO!
It seems to me that many people seem to have a certain idea on how the staff of DMG's forums work. Unfortunately, none of us cared enough to distill the truth from the stereotype. Even more unfortunately, I've recently become so annoyed, to the point where I feel I need to do this. So I present to you an opportunity to check your ideas of what we, the Forum Moderators, do here, against my blatant and brutal honesty. Hopefully, this will help curb the level of asinine assumptions and piss-poor judgment calls (but I doubt it). I'll address the ones that seem to come up the most frequently, but feel free to reply to this topic, if you feel something isn't/wasn't clear about Forum staff.
I suppose I should mention that these are my opinions, and not those of any other member of this staff. I know this won't come back to bite me in the ass because my statements below are not to be taken as the rules of the forum: that's what the rules are for. Anyone who claims that this topic told them what to do/how to act in a situation that somehow wound up with them breaking the rules, will be laughed at profusely.
Stereotype - White Knights With Green Names
You've gotten into the thick of it this time: you've got both legs caught in metaphorical bear traps, and the trolls are dousing you with kerosene. While you attempt to show them the error of their ways, they only cackle in delight. Frustrated, you see a troll in the distance approaching with a torch. The end is nigh. But wait, what's this? A knight in shining armor, arriving on his amazing horse. The trolls scatter as he approaches, and with minimal effort, he frees you from your trappings. You are safe from the predators of the land once more!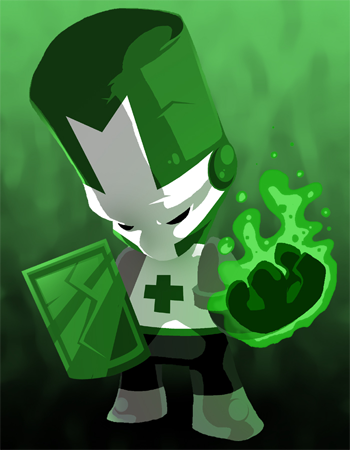 Pictured Above: What You Think Eiza Looks Like
The Truth - Angsty Property Owners
The Internet is full of trolls: people writing, saying, and doing things to illicit a response from other people by purposefully adding errors to their actions. (remember this definition: there will be a quiz at the end of this post). As it stands, our forum is a part of the Internet. If you somehow find yourself trapped by a troll on DMG's forums, you might as well pull out your own lighter and off yourself, because the only White Knights that are going to come to your aide are going to end up waltzing right into the same set of traps that you're stuck in.
"Where are the forum moderators?" you ask. "They're supposed to be looking out for my best interests!" Well, they're coming, but not the way you're thinking.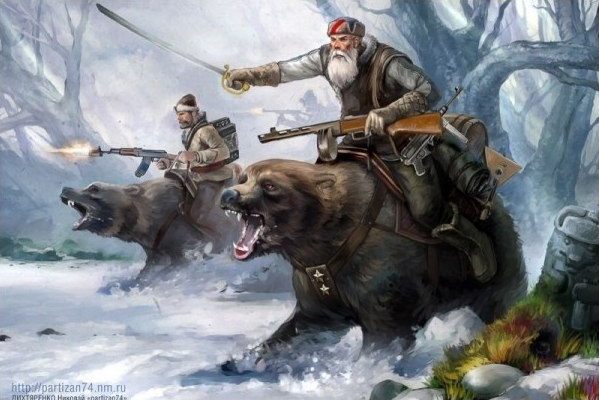 "Your stupid argument is driving down our property value! Go away!"
If we took the time to cater to every single forum user's special needs, we'd never get anything done. So when two (or more) people start going at it with great vengeance and furious anger, our goal isn't to discover which side is right, or back the underdog. And it's
definitely
not our job to pull your ass out of the hole you dug yourself.
So imagine it like this: DMG's forum is a great big plot of land. By the grace of the good persons who own this plot of land, they let you come here and have picnics, and throw frisbees, and fly kites and what-not. Now, it would be great if the owners could trust everyone who comes onto their land to follow their rules, and behave themselves, but just to be sure, they bring on a group of people who they can trust to keep the undesirable activities (read: the stuff that's against the rules) off their land. And that's exactly what we do. More often than not, your arguments get locked, warnings get dispersed, and rarely, people get banned (that's called 'discretion' and 'judgment', in case you didn't know). And you're expected to stop.
As for inciting an argument straight from the get-go (aka, trolling without subtlety), which includes making topics with the direct intent of harassing another user(s), you will be treated like one of those crazy people who stands outside of public buildings while assuring everyone that they're going to burn in Hell for eternity, and since there's no way you have the permits to do that, you can expect the wrath of the Forum Mod's bear cavalry.
Pictured Above: A 7-Day Ban
That's not to say we don't care about you. It's just your arguments we don't like. I'm sure you're all great people when you're not being provoked.
Stereotype - Green Like Lightning
So you read the forum rules...who are you kidding, you just skimmed them. But it's no big deal: you've been on the forum for a while now, and you've heard of this little thing called 'discretion'. You know that if you accidentally break the rules, a forum mod will let you know within ten minutes of you making the post, but if tell the staff that it was an honest mistake, you'll be just fine. You might get a warning if the moderator didn't get his shipment of cocaine and pistachios on time, but it's still not a big deal.
So when you see the brand new warning on your account's record the next day, and can't for the life of you remember what it was for, you're puzzled. Was it that post you made yesterday about how the new episodes of Zexal are lame? Or was it the verbal backhand you gave to that team of randies in the Team section? Your face when you realize the warning was given for a post you made five days ago in the New Cards section of the forum that ended up driving it horribly off topic: full of rage. How could you be punished for something that happened so long ago? That's practically ancient history! And no one even got mad in the topic! What happened?!
The Truth - American Police Before 1980 (And Just As Slow)
Fun fact: before 1980, the police were essentially real-life Forum Moderators. Only their forum was a city. We're obligated to enforce the rules of the forum, even when it seems like no one's getting hurt because of it. Thanks to the magical 'discretion', we have some room to make decisions with our 'judgment skills' when we see something wrong. If it's something so minor that we can't even be arsed to go through the motions of giving you a warning, odds are you won't be getting one. It does
NOT
mean that it is now okay to do that. Sometimes, a forum mod will let you know that you broke a rule, without giving you a warning. And sometimes, they won't. Since you're supposed to have read and understood the forum's rules, we aren't going to assume otherwise.
The problem that seems to come up the most often, however, is the idea that everytime you reply to a post on the forum that you feel is breaking the rules, that it must not be breaking the rules because a moderator hasn't touched it. Apparently, we became omniscient at some point during the past few months.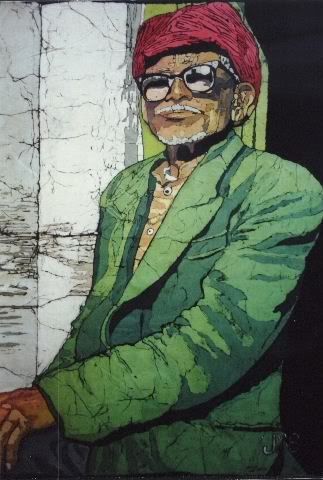 "Yes, I'm all-knowing. Was it my age, or perhaps this green shirt, that gave it away?"
Sorry, that's not us. We have lives outside of DMG, just like (most of) you, and as a result, we don't spend every waking moment reading the latest and greatest posts on the forum. We try to counterbalance this by having a decent number of moderators perusing the forum, but even then, sometimes a faulty post can slip through the net.
Now, as you'll recall (by pressing Home on your keyboard), the title of this little exposé is "I Am Forum Mod, And You Can Too!", and there is a reason for that. You see, everyone can be a forum moderator here at DMG. All it takes is a knowledge of our forum's rules (which you should already have), some common sense, and the Report Button. You can't tell, but we Forum Mods have something like X-Ray vision, only instead of working on bikinis, it works on posts that have been reported, which means we can find those topics very, very easily. Instead, most of you seem to like playing Vigilante, posting in response to these illegal posts, in order to right the wrongs of other users all by your lonesome. The problem, of course, arises once you realize you don't have any weapons (read: moderation powers) to perform your street justice with. The end result is you get lumped into the same category as the original offender, exacerbating the problem to the point where, when a Forum Mod
does
eventually find the problem, he shakes his head at your collective retardation, and then doles out punishments as he/she sees fit.
Just in case you forgot what it looked like.
And all of this embarassment could have been avoided if you only reported the post, instead of getting your two cents in on a post that shouldn't exist in the first place. Of course, that doesn't mean you should start weilding the mighty Report Post button against everything you encounter. Don't report posts as 'Harassment' when you instigated the problem by posting something first. Arguments will happen, and no one can force you to post in a topic, so you really have no excuse. For what happens when you improperly use the Report button often enough for the staff to question your sanity, see the picture above.
What Have You Learned?
- We're not your White Knights.
- Your feelings are not our first concern.
- Forum Mods have discretion when dealing with users who break the rules.
- We aren't omniscient or omnipresent.
- The Forum Mods are a reactive force, not a proactive one.
- Vigilantism only works when you have a set of verbs to back it up.
- Reporting posts that break the rules is good.
- Replying to posts that break the rules is bad.
- The definition of the word troll.
Once again, reply to this topic if you have questions about forum moderation that weren't addressed, and I'll answer to the best of my abilities. The less of an enigmatic group we are, the less we'll be imagined like Jim Carrey's Riddler.
Pop Quiz
There is none. You mad?