Usually when playing in DMG, it's usually hard to find duels as most people come into DMG for different purposes, one to chat and one to duel. Wouldn't it make the game more better if we had a sub-chat group for Duel Requests or change Local into that as it would make it easier for people to find duels more quickly.
With regards to star tournaments, I think it would be good if we had a bulletin on the game showing newer players information on Star Tournaments instead of the GM/Admin other staff having to constantly announce Star Tournaments in order get players to sign up. I think the bulletin board was used in DME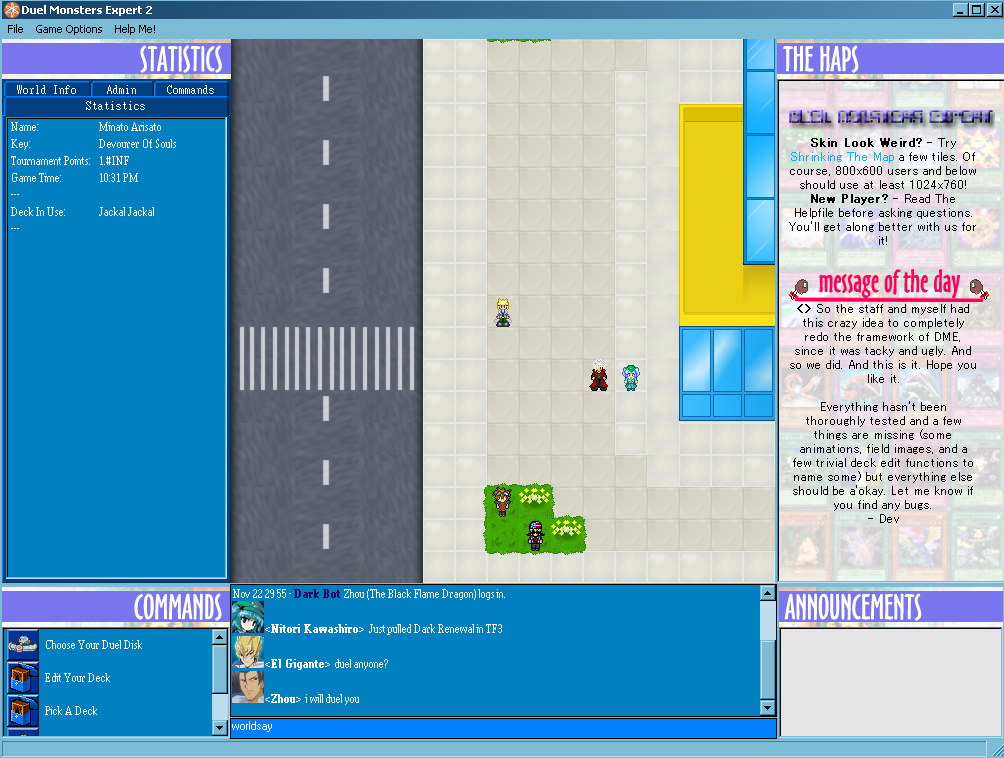 Mostly like this where you have the message of the day.