This card's missing, and I'd appreciate it if it were added to the card library. Anyone can argue not many people do Riding/Speed/Turbo Duels (whatever you want to call it), but when there's other more obscure cards such as Dark Bat in the card library, this would also be nice to have just for completion sake (and because if it wasn't obvious, I'd like to use it). Thank you in advance if this ever gets added.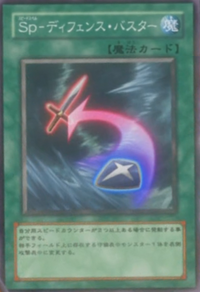 Normal - Speed Spell
Activate only when you have 2 or more Speed Counters. Select 1 Defense Position monster on the field, and change it to face-up Attack Position.