Gentlemen, behold.
With a new forum comes a new set of rules regarding what you can and can't do on them, and while this isn't exactly a "new" forum, it's new enough to be as good of a time as any for some change.
Most of this is pretty minor (in fact, on the old forums, a lot of you were overstepping the signature rules anyway), so this won't change much except to clarify the barriers.
While it's true that the guidelines did exist for the minority of people who are just plain doing the internet wrong by using AOL, and/or trying to access the forums in the middle of a dense forest at night on their cell phones (while using T-Mobile. HA!), I feel it's acceptable to widen the lines of what's acceptable and what's not at least a little bit from what they used to be.
With that said, revisions to the previous forum rules are as follows:
Signatures
The maximum height of a full-text signature should not exceed 5 lines 8 lines of text; or roughly 4 back-to-back, non-nested "quote" tags.
The maximum

total

width and height of images used should not exceed 500px by 200px.
Text height, when used in combination with image(s) that reach the height limit, should not exceed 4 lines of text; or roughly 2 back-to-back, non-nested "quote" tags.
The maximum file size of any one image should not exceed 250kb 400KB.
The maximum amount of characters allowed in signatures is 500 1000.
For reference: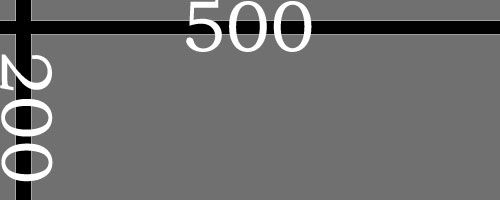 Avatars
The maximum width and height of an Avatar image cannot exceed 120px by 120px 160px by 160px.
The maximum file size of an Avatar image should not exceed 80kb 150kb.
It is still important to note that, with the exception of the singular image dimension rules (as those are actually hard-coded into the forums themselves), these are simple guidelines. It is entirely up to the discretion of Moderators who have the ability to do so to penalize those who overstep these boundaries.
On an unrelated note, we now also have strikeout tags, and potentially more little things like that to come. Enjoy!